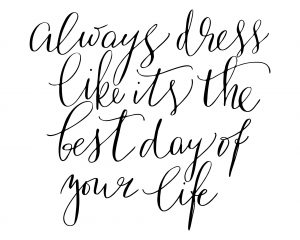 Look Your Best

Many of us have relaxed into our scruffs whilst we work at home. Be amazed how much better you feel if you dress as though you are going to work, including styling your hair (I know it's too long!) and applying make-up/shaving. You will feel SO much better – and look younger.
Struggling to find a style that suits you? Check out my tips for how to Dress to Flatter Your Figure.
---
So that's a great tip for making the most of yourself as we start to return to a more normal life. Watch out for the rest of my Top Ten Tips, and if you can't wait – why not explore the rest of my website now!
LIVE LONGER      LIVE HEALTHIER      LIVE HAPPIER
---