Description
Rosemary Conley Portion Pots provide a very useful aid to portion control, making measuring your rice, porridge oats, cereal, pasta, baked beans and many other products so quick and easy to help you keep track of your daily calories.
A set of Rosemary Conley Portion Pots comprises four different pot sizes, 80ml, 125ml, 250ml & 330ml, each with its own distinctive colour, so you know which colour/size measures a portion of which food. You can also measure a portion of uncooked spaghetti using the hole in the green pot handle.
Comes complete with a wipe-clean instruction card to keep in your kitchen listing which pot to use for the correct portion of over 30 common food items.
Rosemary Conley CBE says, "Overestimating portion sizes is one of the biggest reasons why dieters don't lose weight as fast as they would like to and non-dieters put weight on. Rosemary Conley Portion Pots® are so quick to use. What I love is that if you're on your own you can use the blue pot to measure your portion of uncooked basmati rice (205 kcals) but if you're a cooking for the family, you just scoop out your cooked portion with the red pot which is still 205 kcals! I use mine all the time and they really help me to stay in control of my weight."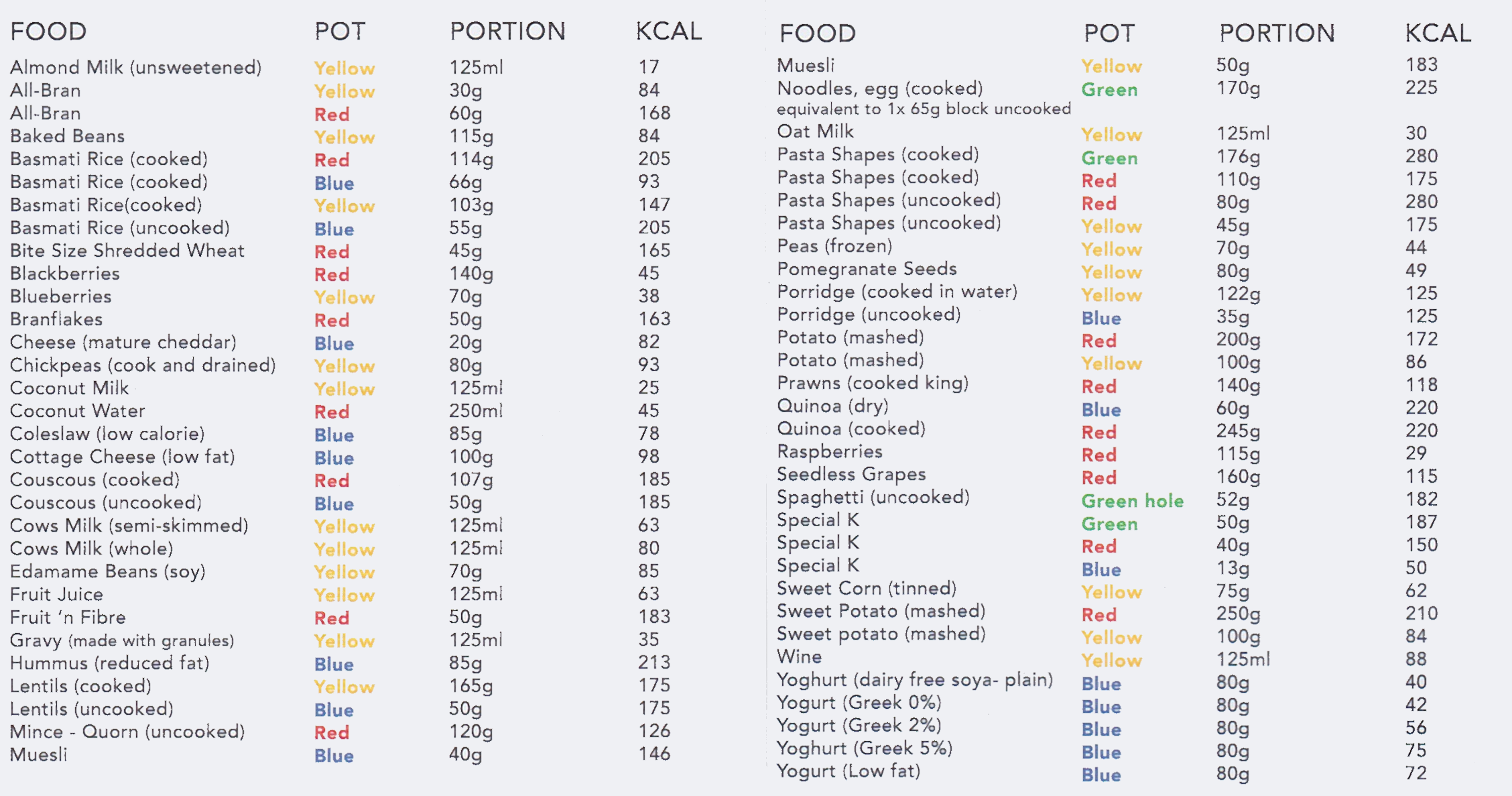 To download a copy of this list please click here.
Additional information kindly supplied by www.getslim.co.uk
For bulk orders in excess of 10 units please contact us for a discount price.